Three Things You Need to Know about Woodworm
The summer season is the busiest time of the year for dealing with pests such as bees, wasps, bedbugs, and flies. As autumn approaches, our attention turns to timber treatment for woodworm. Woodworm is capable of getting into the timbers of your home and doing a significant amount of damage. Moreover, even if your timbers are not infested, the pests can also damage furniture, shelving, and anything else made of wood.

Should you have signs of infestation, there are three things you need to know about woodworm:

1. Woodworm Are Not a Single Species

Woodworm are not a single species of pest. Rather, they are a group of pests categorised as woodworm because of the tendency to infest timbers and other wood products. A woodworm infestation could include any one of the following:

• ambrosia beetle
• bark borer beetle
• death watch beetle
• furniture beetle
• house longhorn beetle
• powder post beetle
• weevil
• wharf borer.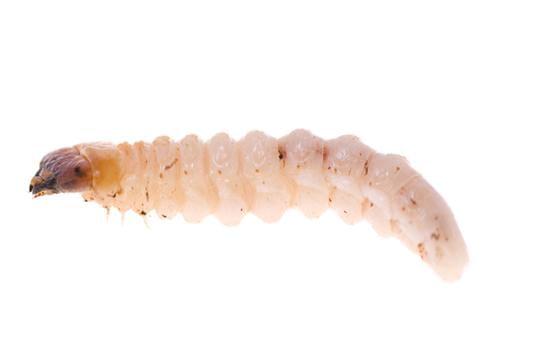 The most common woodworm we deal with is the furniture beetle. This is a highly destructive pest with a larvae cycle that can last up to five years. During this stage, the furniture beetle grub consumes wood as its primary source of energy. Just imagine the amount of damage that can be done to your furniture or timbers in five years!
2. Damage From Woodworm Is Progressive
Most woodworm species lay their eggs either on or very near the surface of wood. Grubs then begin to feed on the wood, boring deeper as they go. Along the way, they pupate, mate, and lay more eggs before dying as adults within two weeks of maturity. The longer an infestation remains uninterrupted, the more structural damage can be done to timbers.
3. Woodworm Require Moisture
It turns out that most woodworm species prefer wood with a higher moisture content. Therefore, homes with woodworm problems usually also have problems with excess dampness. You can reduce the risk of an infestation on your property by limiting the amount of moisture in the air. A good rule of thumb says that if your home is damp enough to promote mould, it is also damp enough for woodworm.
At the first sign of a woodworm infestation in Berkshire, call Pest Control Services immediately. We are a Newbury-based company offering timber treatment service in Berkshire, Thatcham, Hungerford, and portions of the surrounding areas.
The tell-tale signs of active woodworm are:
Frass (sawdust) around emergence holes
Clean emergence holes (as if freshly drilled)
Sightings of the beetles
Call us without obligation on 01635 250852 for advice, survey or treatment of woodworm throughout Berkshire, north Hampshire, south Oxfordshire and east Wiltshire.
We provide up to 30 year guarantees for all woodworm treatments which are underwritten by Sovereign Chemicals Limited.
Effective woodworm control requires us to have access to as much of the face of the timber as possible, we will always clean the timber to ensure the treatment is as effective as possible, where necessary our services can extend to clearing access to the timber. Removing and replacing loft insulation etc.