Timber and Woodworm Treatment
Woodworm or Common Furniture Beetle can be highly destructive over time. If left unchecked woodworm can cause structural damage to property by considerably weakening timbers. You may wish to read our in-depth article on woodworm, the species and its effective treatment.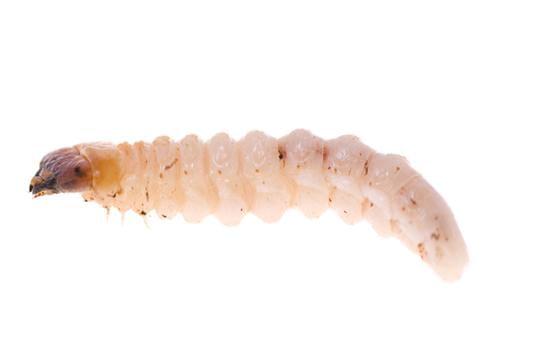 The damage is done at the larval stage of the insects' life cycle. The larvae use starch in the wood to obtain all their energy. As with many insects the larval stage is far longer than adulthood, with woodworm this can be anything between 2 and 5 years.
Adult females lay eggs into cracks and crevices in the surface of timber. Eggs hatch after 10 to 14 days when the larvae burrow down into the wood. As they move through the wood they cause structural damage leaving timbers with greatly reduced strength. Towards the end of the larval stage a pupal chamber is formed in which it enlarges the tunnel towards the surface of the timber and pupates from the larval stage into an adult beetle. The adult will only live for up to 2 weeks during which time its prime concern is reproduction to start the process again.
Signs of active woodworm are:
Frass (sawdust) around emergence holes
Clean emergence holes (as if freshly drilled)
Sightings of the beetles
If you think your property has woodworm please call us without obligation on 01635 250852
In the first instance we would carry out a full survey of the timber in your home, we will provide a written report on our findings with advice on whether the infestation is active, and the best course of action to take.
Should your property need treatment we are proud to be the Sovereign Approved Woodworm treatment specialist for Berkshire, Hampshire, Wiltshire and Oxfordshire and provide up to 30 year guarantees for all woodworm treatments which are underwritten by Sovereign Chemicals Limited.
Effective woodworm control requires us to have access to as much of the face of the timber as possible, we will always clean the timber to ensure the treatment is as effective as possible, where necessary our services can extend to clearing access to the timber. Removing and replacing loft insulation etc.