Bed Bugs Removal
Bed bugs are found worldwide and throughout the UK – even in the cleanest and most prestige establishments. The bite of a bed bug is unpleasant and will typically leave a sore, irritating mark in varying quantities dependant on the level of infestation.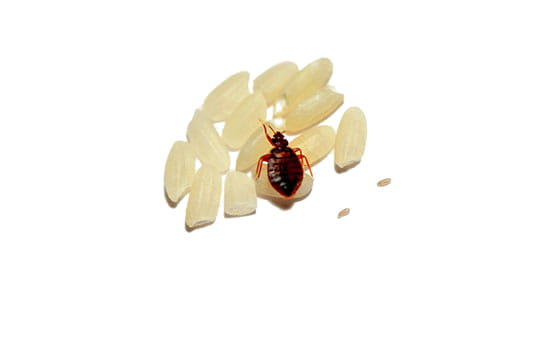 Bed Bugs live in cracks and crevices within environments that have a feeding host, consequently successful eradication is based on very thorough treatment.
We have significant experience of removing bed bugs in Newbury, Thatcham, Hungerford and the surrounding area with a solid reputation for thoroughness – the key to getting rid of bed bugs. Cheap and quick applications of insecticide to the carpet and mattress will not solve the problem.
Bed Bug Symptoms - How Do I Know If I Have Bed Bugs?
Consider the following if you think you have an infestation of bed bugs.
Have you or an occupant recently stayed away from home or had guests staying? Beds bugs are good travellers well adapt at surviving long haul flights.
Recently bought used furniture into the property? Got Itchy bites, likely to be red (not always) on exposed skin evident after sleeping at night? (Bed bugs are nocturnal and bites may appear on pets too.)
Seen very small red spots around the edges and underside of mattresses, joints in beds frames, skirting boards, sockets and general cracks and crevices?
Identified small brown, oval insects within the mattress/sheets up to 6mm long?
Bedbugs are not easily rid and are even known to be resistant to certain professional insecticides. Treatment to control bed bugs is only successful when access to concealed 'nests' is gained.
2-3 insecticide treatments may be required to achieve complete removal. Bedding and mattresses should ideally be removed and disposed.
Treatment will be undertaken on a per room basis and will require furnishings and fittings to be moved. Dependant on the size of the infestation and insecticides used residents will need to vacate the premises for 4 hours or possibly longer.
We will advise the safest operating procedure following assessment. 
Please call us for an obligation free chat - 01635 250 852


Bed Bug Control
You will need professional assistance in order to completely eradicate bed bugs
We have a target response time of 1 hour with NO 'fast response' premium
We will be discreet in our attendance with unmarked vehicles and operate in plain overalls
We are ruthlessly thorough – our reputation relies on our success
We will provide best advice on what to do with mattresses, bedding and furnishings
We are competitive although will price to do the job properly the first time round.
You simply cannot shortcut the removal of bed bugs
We use the latest equipment and insecticides proven to work against bed bugs
We can provide numerous testimonials of happy clients
We are CRB/ DBS cleared and undertake work in restricted environments
We always provide Safety Data Sheets for all products used on premise and supporting advice.