Ants Removal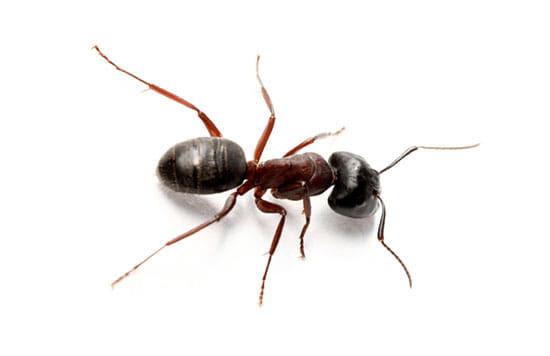 The presence of ants in domestic environments requires control when a food source attracts significant numbers to enter cupboards and penetrate stored food products. In warmer seasons ant swarms can give cause for alarm and irritation particularly in public places such as schools. Common Black Ants may occasionally bite however the sting of the Red Ant is aggravating and should be avoided.
Infestations of Pharaohs, Ghost and Argentine Ants in commercial and institutional environments requires control as movement can transfer disease organisms throughout a property with ease. Within Hospitals this provides a direct threat to patients, facilities and stored sterile products. Please call us without obligation on 01635 250 852
Garden Ants are common place and perform a number of important functions from a horticultural viewpoint. Frustratingly over time they disrupt paved areas and damage lawns although control is not suggested solely for these reasons. Both Black & Red Ants will swarm in mass during the summer, typically on humid afternoons. During this exodus males will mate on the fly and subsequently die. Mated females will seek to start a new colony.
The tropical species found in the UK – Pharaohs, Ghost and Argentine Ant require an ongoing program of control. Their biological characteristics allow them to move through properties without being reliant on single nests, In conjunction with their small form and broad palette control can challenging unless a professionally planned program is undertaken. This can be costly.
Please call us for a confidential and obligation-free discussion – 01635 250 852
Ant Control
Accessible food sources should be removed or sealed, and all surfaces washed
We aim to offer a rapid response whenever possible and with no premium
We are competitive yet highly professional – please see our testimonials
We provide ant control across Berkshire, Wiltshire, Oxfordshire and north Hampshire
We will assess and design control initiatives according to species – each is different
We will happily undertake commercial surveys and provide consultative reports
We will be discreet in our attendance with unmarked vehicles and operate in plain overalls
We are ruthlessly thorough – our reputation relies on our success
We are CRB cleared and undertake work in restricted environments
We always provide Safety Data Sheets for all products used on premise and supporting advice
A family run business, we have been established for 25 years.